March 12, 2020
6 minutes reading time
If you want to do social media marketing, there is no way around the visual network of Instagram. Due to the high number of users, there is hardly a well-known company that is not active on the platform. But if you want to market your products via Instagram, good campaigns are essential. However, what is it that makes an Instagram campaign successful?
INSTAGRAM IS NOT AN ADVERTISING PILLAR
In order to run appropriate and, most importantly, effective campaigns, it is important to understand how Instagram works in the first place. First and foremost, it is a social network in which people inspire, exchange and network with each other. On the platform you will find one thing above all: a global community that expresses its interests online and shares creative ideas with the whole world. Purely bold advertisements will not fall on fertile ground here, because Instagram is not an advertising pillar. To achieve sustainable advertising success, it is essential to develop new strategies and build relationships in order to adequately respond to the needs of the target groups. Launching a successful campaign on Instagram is not always easy, but with a little creativity and the necessary knowledge about the principles of the platform and its users, great success can be achieved.
TIPS FOR SUCCESSFUL INSTAGRAM CAMPAIGNS
Having an account and regularly posting content is often not enough to increase brand awareness and boost sales. Therefore, it makes sense to launch targeted campaigns. But how should companies behave in order to avoid intrusive product ads?
1.) Find a target group
Since Instagram is used by a large number of people every day, it is highly likely that your target group will also be there. The first step is to identify those users who may or ideally already have a potential interest in the brand or the products that it offers. In this way, it can be determined which areas are most suitable for the campaign.
2.) Define goals
More publicity or higher sales figures? Being aware of your own social media goals makes it easier to plan a campaign. It makes a difference whether the broad mass of users is reached and thus brand awareness increases, or whether only a few laser-targeted users should be addressed with targeted campaigns. With pure attention campaigns, there is a risk that at some point the content of the campaign will no longer be associated with the company behind it. A good example is the "ALS Ice Bucket Challenge" launched in 2014 as a fundraising campaign: Based on the basic idea of simulating the symptoms of the nerve disease ALS by sudden contact with ice water and thus creating awareness for them, many users ended up pouring cold water over their heads just for fun, without subsequently donating to the fight against ALS. Although the campaign received a lot of attention and donations, its origins were somewhat pushed into the background due to the inherent dynamics of the hype.
3.) Hashtag campaigns
However, a certain momentum can also be an advantage if a company has its own hashtag. This should be concise and catchy, but also as specific as possible so that mainly contents that have a direct connection to the company are displayed. An example for this is a very successful Disney campaign: users were asked to post creative photos with their Mickey Mouse ears using the hashtag #shareyourears, which can be purchased online and at Disneyland. The campaign developed into a trend, which even went so far that users made their own ears, in diverse colors and variations. More than 430,000 posts can now be found under this hashtag. The challenge of creating the most unusual ears possible has encouraged many users to take part in the challenge and let off steam creatively.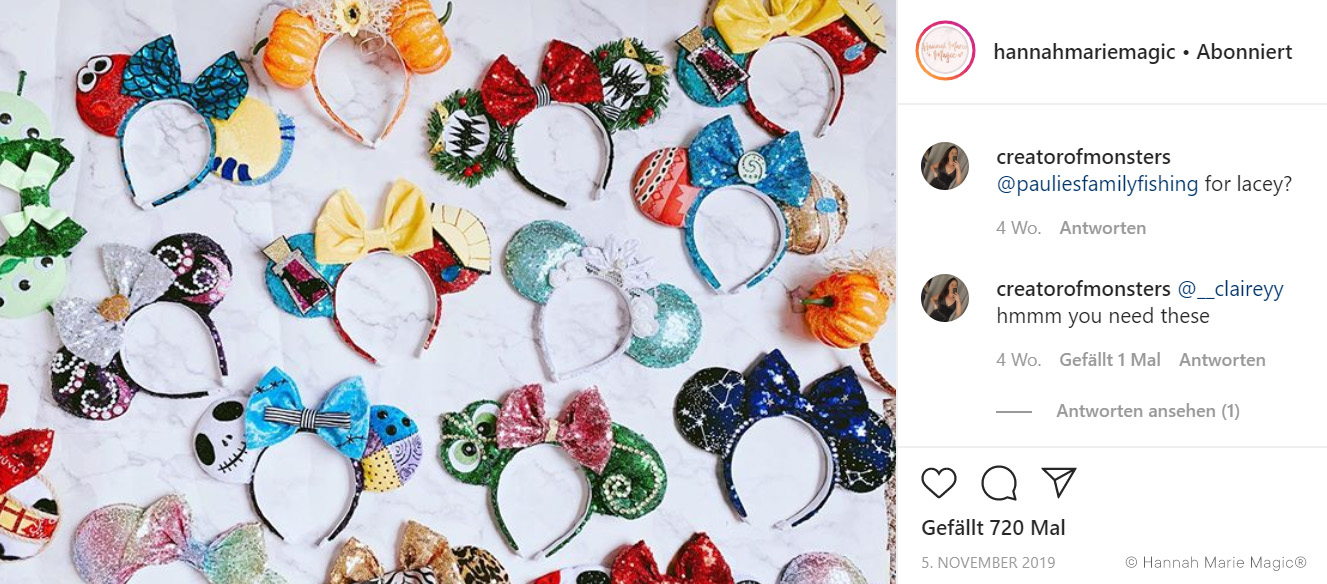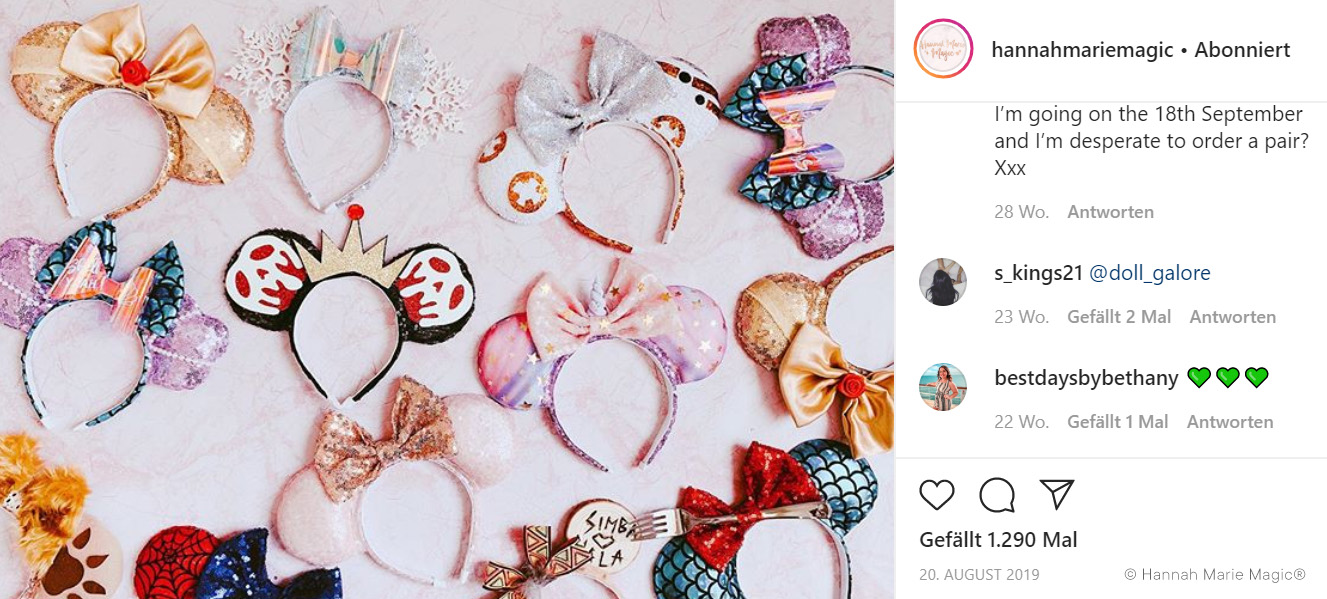 The more a campaign inspires and encourages people to come up with their own ideas, the more likely it is to be accepted by the community. Hashtags can also be used to create contests in which case the most popular image would win. The great advantage of hashtags is the earned media generation, which gives the company a high degree of credibility, as these contributions are not sponsored and therefore reflect real personal preferences. In addition, the reach can increase enormously if the campaign becomes a trend. However, there is also the risk that the reach cannot be controlled and that people outside the target group are addressed who like the campaign but show no real interest in the brand behind it.
4.) Influencer campaign
In almost every field of interest there are influencers who can be seen as "opinion leaders" of a certain area and serve as a model and source of inspiration for other interested parties. Influencers often have a large number of followers and a not inconsiderable influence on their followers' behavior. Another positive side to influencers is that their fans trust them. Companies can take advantage of this trust, because the probability that users will follow product recommendations of a well-known person they follow and admire is very high. The perceived value of the product increases when it is used by a person the target group looks up to. Ana Johnson from Cologne is one of Germany's top influencers in the fashion sector, but also advertises a vacuum cleaner brand, among other things. Due to the strong loyalty of her followers, however, this has no negative impact on her account. The perfect integration of the product into her everyday life as well as the funny picture descriptions also create a real user context, which is not the case with traditional advertising, as actors and models usually act there. For this reason, authenticity is an essential characteristic that all influencers should have. They can credibly convey that they value the advertised product and really stand behind the brand. However, if influencers do too much advertising for products that miss the context of their own area of interest, the followers lose trust, which not only harms the influencers but also the advertising companies.
5.) Owned media optimization
Of course, both Instagram and Facebook offer the possibility of displaying ads that appear in the users' feed. Here the posts must appear organic and integrate themselves seamlessly into the feed. They should contain as little text as possible, but still arouse interest through visual elements. The same applies to your own feed: less text, more design. With a lot of creativity, different filters and the possibility of combining up to ten images in one feed, stories can also be told, and emotions conveyed. The Instagram account of Leibnitz' "PiCKUP!" scores with a uniform corporate design, creative sayings and a lot of humor. Not only that but their posts refer to current events such as the Superbowl or Valentine's Day. Competitors of the biscuit bar are playfully pulled through the cocoa. Companies that can spread their philosophy without many words or annoying purchase requests will quickly celebrate success on Instagram.
Knowing how
Campaigns on Instagram are actually quite easy once you understand the principle and show the users what they want to see. The focus should not primarily be on marketing products, but on spreading the corporate philosophy. Because if users like a company's message, it will often be shared and spread. Much more people can be reached through emotions, values and principles than through mere promotions, product placements and discount offers. With patience, expertise, creativity and the right strategy, companies can benefit from the global Instagram community.
If you want to maximize your Instagram success, you should track and analyze your efforts. Our NewsRadar® helps you optimize the impact of your Instagram marketing campaigns. Learn more and contact us!