SearchPool:
Find Tomorrow's
Content Today
WHAT YOU GET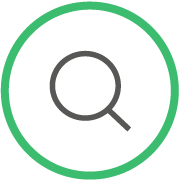 OUR NEWS DATABASE
SearchPool will assist you with your content and topic research and will make a simple search even simpler. Not only can you retrospectively look through our online and social media database, you can also save your search queries and stay up-to-date through our alerting system.
Independent topic research
Use SearchPool to enhance your media monitoring with your own freely configurable search queries, and keep an eye on your competition or do a quick research on a certain topic. Fine-tune your search results with additional criteria such as time span, influencers or media sources.
Reliable alerting
Customizable alerts keep you up-to-date on your search queries and help you make fast decisions in a crisis situation. You can choose when and how often you would like to be notified: in real time, in a single email or only during a surge in media coverage.
Comparison of topics & competitors
Measure your own content performance and compare it to the competition. For each search query you can see, for example, the buzz over time, the interactions as well as the reach and channels. You can see at a glance which topic is most talked about in the media and which keywords were used.
Retrospective search
Retrospective search allows you to limit your query to a certain time span and sort the results by reach, date and title. It eliminates any restrictions on your research and helps you find the news and their authors from today, from yesterday or from the entire last year.
Saving your search queries
Save yourself some time by saving your search queries for future use and including filters such as media channels, languages, countries and type of article—all accessible at any time.
SEARCHPOOL—RESEARCH TOPICS, DISCOVER CONTENT