SearchPool: Search today
for tomorrow's content
All advantages at a glance: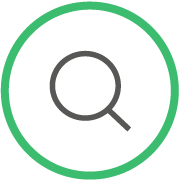 Use News Database
Use the SearchPool for independent search queries and your content and topic searches. You can not only search our news database of online and social media articles retroactively, but also conveniently save your search queries or keep up to date with our alerting.
Retroactive search
With the retroactive search you can limit your searches according to your needs and sort them by reach, date or name. This allows you to find news and their originators from today, yesterday or last year without restrictions.
Memory function for search queries
Save time by conveniently saving your searches for future use so that you can access them again at any time. Your set filters such as media channels, languages, countries and type of article are also retained.
Always up to date
Individually adaptable alertings ensure that you are always up-to-date with your search queries and can act quickly even in the event of a crisis. You can choose when and how often you want to be informed about relevant news: in real time, as a collective e-mail or with increased contribution volume.
SearchPool – research topics, discover content