Identify topics and influencers
with the NewsBoard
All advantages at a glance: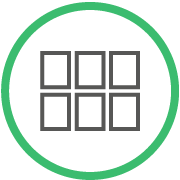 Keep track, recognize opinion leaders
With the NewsBoard you receive all current contributions to topics relevant for you. With just a few clicks you can identify sources or influencers, obtain important KPIs and use the findings for your daily PR work. Whether compiling a classic media review, influencer research or crisis monitoring - our tool helps you to keep track.
Clear filing system
Always keep track of the news landscape thanks to our easy to use filing system. With us you have the possibility to create individual filing folders (e.g. according to topic) and to sort in associated articles automatically or manually.
Independent media review dispatch
Use the option to compile and send your own media review. Using various selection functions (e.g. the filing system or the filter functions), you can create your own press reviews from selected articles and send them directly from the NewsBoard to your desired addressees.
Personalized Dashboard
Customize the dashboard to fit your needs. Numerous custom filtering options give you the ability to quickly access the data that matters most to you.
NewsBoard: Media monitoring at the click of a mouse