April 16, 2020
7 minutes reading time
The coronavirus has turned our lives upside down. For weeks the country has been in a state of emergency. Many people are waiting for the shutdown to end and wonder what will happen after that. We talked about this with futurologist Andreas Steinle, who sees opportunities in the crisis. Now is the time to push ahead with long-delayed things like digitalization and more flexible working models, as well as investing in corporate culture. The more "crises, insecurity and changes" there are, the more important the "social glue that holds a company together" becomes.
MR. STEINLE, YOU HAVE BEEN INVOLVED IN FUTURE RESEARCH AND FUTURE TRENDS FOR OVER 20 YEARS – DID YOU EXPECT THE CORONAVIRUS TO HAVE SUCH FAR-REACHING CONSEQUENCES?
There had been indications, but even we as futurologists had not considered that the pandemic would reach such proportions. Nobody could have imagined a shutdown of this kind. Personally, neither could I.
MANY PEOPLE ARE ASKING HOW THINGS WILL CONTINUE AFTER THE SHUTDOWN. WHAT DO YOU EXPECT?
You can compare this virus to a wild animal – say a tiger in the jungles of India. This tiger has attacked, bitten and injured us. We crawled into our houses and used the time to learn about its nature. How does it behave? What are its habits? And we have started to protect ourselves from it. Now, if we went out in the dark, we would, of course, be easy prey. But the moment we use a lantern, there is less danger. That's what it's going to be about – learning to live with the wild animal for the next few months. We will take one step at a time, watch the tiger and see exactly how it behaves.
BUT HOW WILL OUR WORLD CHANGE? OR DO WE JUST PICK UP WHERE WE LEFT OFF?
We will return to a different normality. An important change will be our perception of risk. Risk management will become one of the top priorities for the future. This means, for example, that a global manufacturing company will become more decentralized. For a retailer, it means not just going offline, but ramping up its digital channels. He will no longer use his store only for physical sales, but also as a production site for online shopping.
DO YOU HAVE A SPECIFIC EXAMPLE?
Let's take a look at China, who are already a step ahead in managing this crisis. The coronavirus has further intensified online shopping here. When the Chinese shops were able to reopen, they lost customers. In the meantime, people had gotten used to doing their shopping online to an even greater extent than before. New solutions were needed: Forest Cabin, a popular cosmetics brand with 300 stores, is now training its sales staff for streaming shopping, for example – the products are marketed and sold online in the stores. That is risk management, not to focus on one channel only, but on several at the same time. Incidentally, this also applies to other sectors. In the future, the stand builder may use his craft services to build garden houses for private individuals. The crisis shows that specializing in just one area is simply damn risky.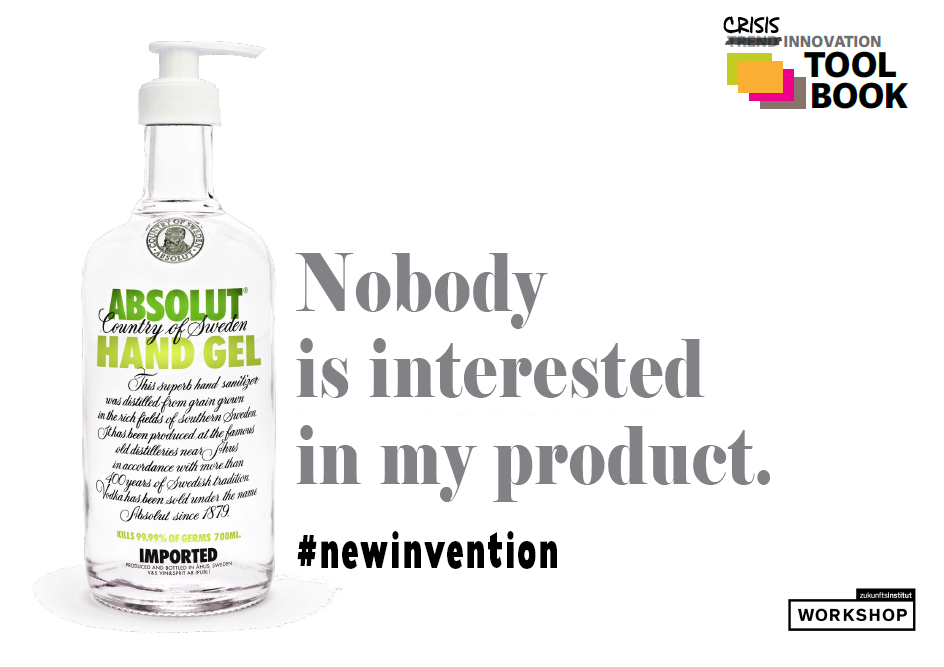 SO, CAN THE CORONAVIRUS ALSO BE A MOTOR FOR ECONOMIC INNOVATION?
Yes, definitely. This is also a lesson learned from the SARS pandemic in 2002/2003. The online retailer Alibaba was previously completely focused on the B2B market. When the B2B market collapsed, Jack Ma launched the B2C channel Taobao. Today, the company is one of the world's largest providers in both B2B and B2C sectors.
WHAT OTHER OPPORTUNITIES DO YOU SEE?
The big opportunity lies in the fact that we can now push ahead with long-postponed things. For example, to digitalize our own operations more and offer home office opportunities. Before the coronavirus, this was a taboo in many companies and was always associated with questions such as: "Do people really work when they are at home?" and "What role do I have as a boss if I can no longer control my employees?" In the future, it may no longer be the role of control, but rather the role of inspiration – keeping the team together, strengthening and coaching it.
This will be accompanied by the development of new professional fields, e.g. special home office furnishers who take care of IT security. The demand for agile working methods will also increase as we become more independent in the future. The crisis is driving us all out of our comfort zone, and we are learning a great deal in the process – this includes working together more on digital projects.
ESPECIALLY IN SCHOOL AND EDUCATION, THERE IS A LOT OF CATCHING UP TO DO…
Yeah, it's a big task for schools. You can see very clearly right now how different the conditions are. When a family of six lives in a cramped 60 square meter space, the children naturally have completely different options than those who grow up in their own home – with their own room, computer and high-speed Internet connection. This is where social inequalities become apparent. But it also directs the focus to a problem that can now be better addressed.
The individual learning behavior is very well supported by digital learning formats and the integration into pedagogical learning concepts is a huge improvement.
CURRENTLY, WE ARE BOMBARDED WITH CORONAVIRUS NEWS ON ALL CHANNELS. WHAT DOES THE CRISIS MEAN FOR MEDIA AND MEDIA CONSUMPTION?
Our evolutionary brain is by nature a fear brain. This means that we react more strongly to fear than to positive news and nothing naturally feeds fear more than such a virus. As a result, people now have much higher media consumption and the click rates and digital subscriptions are going up. The increased need for information and orientation strengthens serious media but also favors fake news. I think this is comparable to our eating habits: On the one hand, we have these unhealthy offers everywhere we go – the burgers, the fries and the sweets and we let ourselves be seduced. But then when we are at home in the evening, we say to ourselves: Damn, now we have eaten those greasy fries again. We get some vegetables and still make a healthy meal.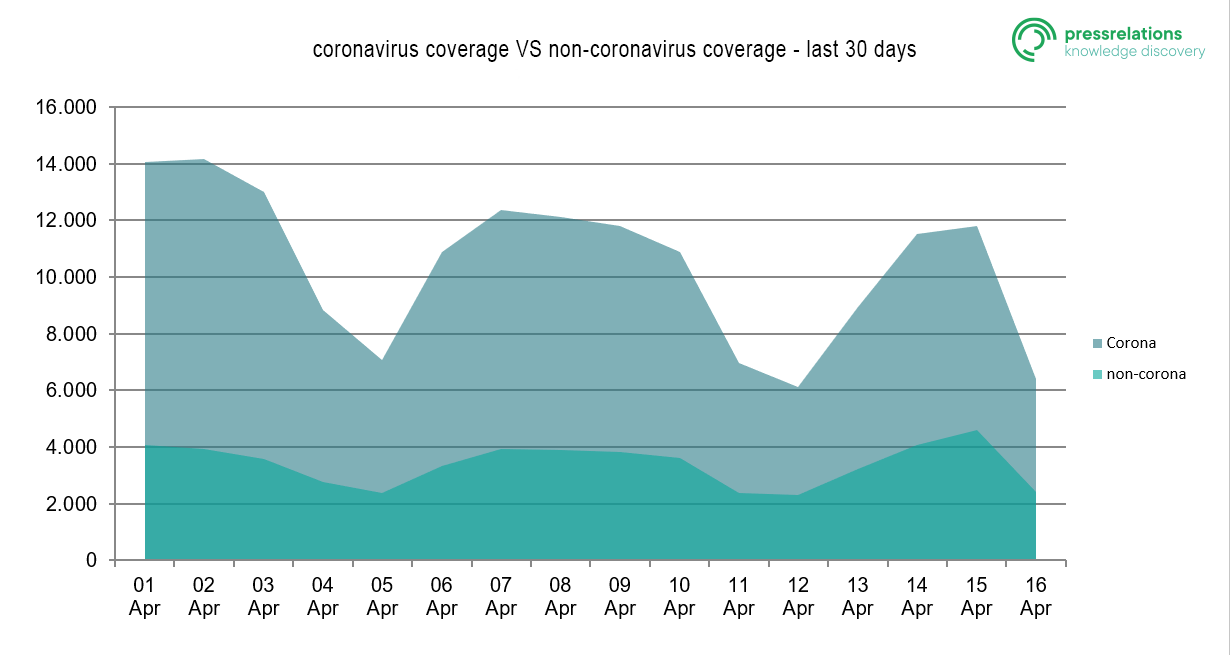 HOW DO WE GET OUT OF THIS DILEMMA?
It is important to reflect on how media and media consumption work and when too much is simply too much. You can't spend eight hours a day on Coronavirus News. Nor can we fill our stomachs for eight hours in a row. That is neither good nor healthy. Once you understand that, you can say: Okay, one hour a day I look at media I trust and then it's good. We know from cognitive research that our brain needs distance and stops processing information. So, it makes sense to switch off the devices at some point.
THE SHUTDOWN HAS ALSO LED TO CLOSED BORDERS AND ISOLATION – WHAT DOES THIS MEAN FOR GLOBALIZATION AND INTERNATIONAL COOPERATION, FOR EXAMPLE?
A counter-trend to globalization was already apparent before the coronavirus. Rising wages in Asia have, among other things, led to a shifting back of some production. As far as international cooperation is concerned, we are now experiencing, for example, that data exchange is extremely useful. Science, which has always thrived through global networking, is currently experiencing a boost. Virologists from all over the world are exchanging their knowledge in order to jointly develop a vaccine – this is a huge step forward. So, we have to look at future developments. We will cooperate better in the long term, but there may also be short-term setbacks. Human development is stumbling, and we are stumbling forward.
WHAT TRENDS DO YOU SEE FOR THE TIME AFTER THE CORONAVIRUS?
I think we must not lose sight of the old trends – sustainability, for example. After all, we not only have a coronavirus crisis, but also a climate crisis. It's not over just because hardly anyone is talking about it right now. Companies should not scale down their focus and efforts here. Otherwise, the next crisis may well be a climate crisis. And any company that does not prepare for it today will be punished twice and three times over. If we can learn anything from any crises, it is to take precautions.
WHAT CAN COMPANIES DO TO MAKE THEMSELVES AND THEIR EMPLOYEES CRISIS-PROOF?
They can invest in their corporate culture. The more crises, uncertainty and change there are the more important becomes the social glue that holds a company together. Even when you can't be together, like right now. Teams that didn't work before will certainly not work in digital collaboration. If everyone feels that they are working for a good cause, if everyone is in the same boat, if they support each other and if there is a good culture of trust and respect – then that is the best basis for surviving a crisis. If everyone wants to be successful together, then everyone is prepared to make concessions, accept cuts if necessary and endure cutbacks.
A good corporate culture is not a luxury but a necessity. It is the people issues that lead to business issues on the road to success.
Many thanks for the interview!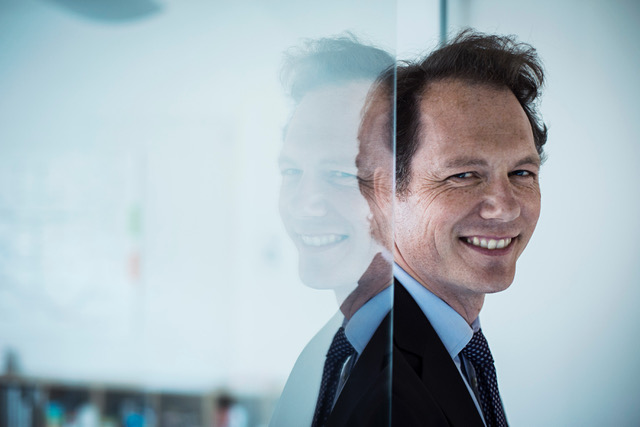 Picture credits: Alexandre Chambon via Unsplash