Social Media Channel Benchmark
You not only get an overview of how your market environment is positioned on the social web, but also recognize the strengths and weaknesses of your own social media work. The Social Channel Benchmarking supports you in focusing and prioritizing your social media measures and is a resilient basis for your strategic business decisions.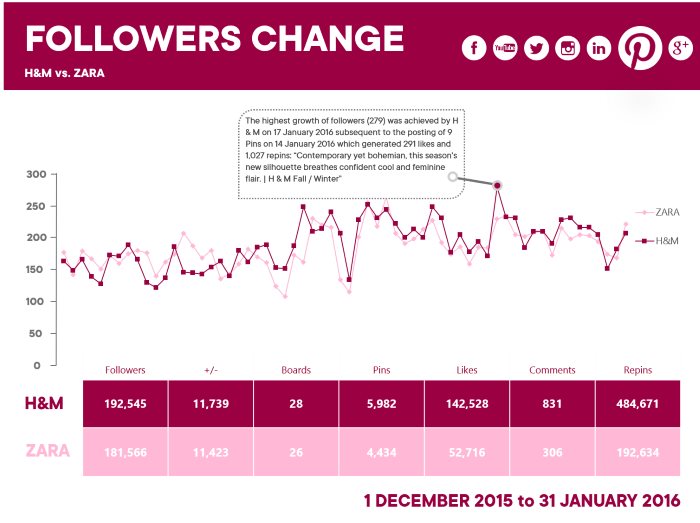 The report answers the following questions:
Has the size of the community and thus the potential reach per channel increased compared to the competition?
Which content ran well at which time, which not?
How well was it possible to mobilise your own community to actively participate?
Which users are the most active?
In what proportions are pictures, videos, links or pure text posted?
How does the use of photo filters compare to the competition? (Instagram Filter)
Which job advertisements generate the most interactions om your own channels and on the competitors site? (LinkedIn Job Updates)
The following social media channels can be observed:
Facebook
YouTube
Twitter
Instagram
LinkedIn
Pinterest
Any questions? Or are you interested? Or both? Wonderful!
Then we look forward to hearing from you – by e-mail, telephone or via our form.