Social Channel Benchmark
The Social Channel Benchmark reveals the media presence of your company compared to that of your competitors. Not only will your have an overview of how your market environment is reflected on the social web, you will also be able to recognize the strengths and weaknesses of your own social media strategy. The Social Channel Benchmark supports you in focusing and prioritizing your social media measures, and serves as a solid basis for your strategic business decisions.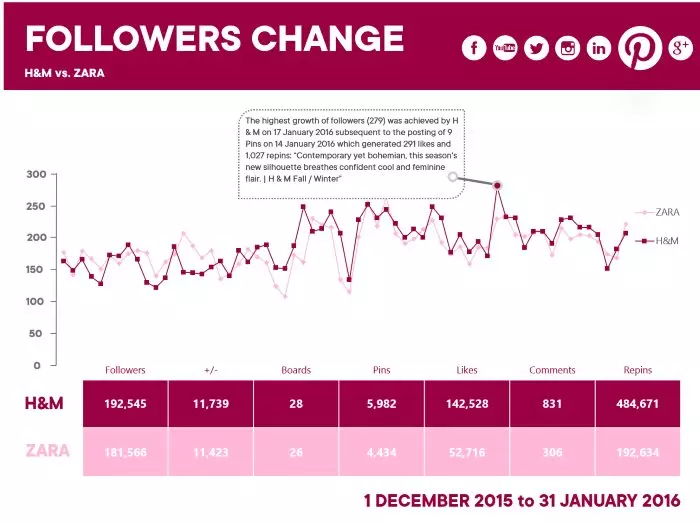 The Report Answers the Following Questions:
Have the community and the corresponding potential reach per channel grown compared to your competitors?
Which content was well-received at which time of day? Which was not?
How successful have you been in mobilizing your own community for active participation?
Who are the most active users?
What are the shares of different content types that have been posted?
What about the use of photo filters and how does it compare to your competition? (Instagram filters)
Which job advertisements have generated the most interactions? (LinkedIn job updates)
The Following Social Media Channels Can Be Monitored:
Facebook
YouTube
Twitter
Instagram
LinkedIn
Pinterest
Interested? Get in touch!
We are looking forward to hearing from you —via email, phone or the form below