Increase the Visibility of Your Media Presence and Communication Success
The Presence Analysis will help you to determine the impact of your PR and marketing activities. It will give you an indication of the degree to which your company, your brand or product are present in the media. We determine how many articles and people are talking about you, on which media channels your company, services or products are especially popular, and how much of a reach does the relevant media coverage generate. Furthermore, a qualitative analysis can tell you all about the tonality of the media reports.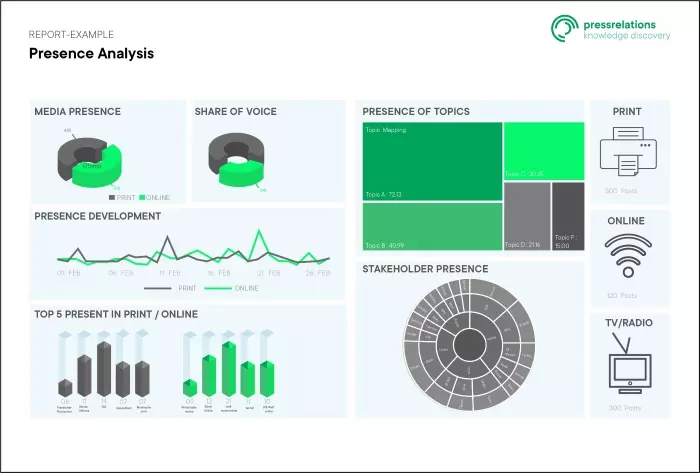 Presence Analysis Answers the Following Questions
How many articles and on which media channels are talking about your company or product, and in which direction is the conversation going?
Which people, authors, journalists and influencers are talking about you?
What advertising value and reach does the media coverage generate? (Circulation, readership, visits, reach, advertising value equivalency, geographic distribution, etc.)
Interested? Get in touch!
We are looking forward to hearing from you —via email, phone or the form below